Your virtual ticket to the Holy Land!
Turn your Holy Land dreams into reality… Easily. Safely. A Unforgettably and FREE!
If you've yearned to follow the footsteps of Jesus through the land of his birth, ministry and resurrection, the Holy Land is more than a travel destination. It's a spiritual destination. 
With TourMeApp: Israel, you can experience the sites, the history, the culture and the very foundations of your faith – all through personal video tours led by world-class guides. All without the hassle and security issues of international travel. And all in a variety of affordable packages priced from just pennies per day!
Welcome to the Holy Land like you've never been able to experience it until now.
Welcome to TourmeApp: Israel.
Take me now to download TourMeApp
Click on the Apple App store or Google Play store to download now!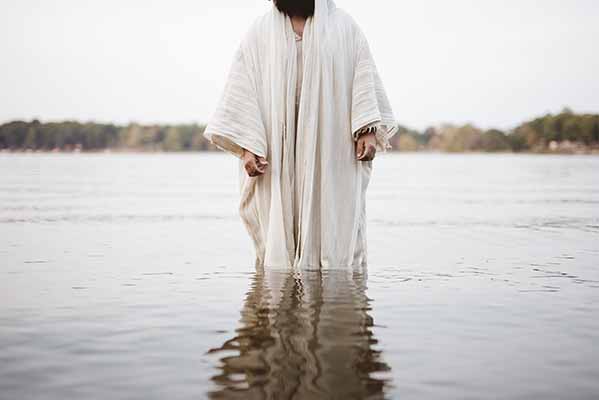 A whole new way to experience
the most historic sites on earth!
For 2,000 years, people have come to Israel – often at great expense and hardship – to see, learn and worship where Jesus lived his earthly life. Now TourMeApp: Israel brings the Holy Land to you!
TourMeApp: Israel is the first and only technology that truly transforms the travel experience, bringing the Holy Land to life in stunning 4K . It's the closest experience to actually being here, with no worries about high costs, security or international travel.
Experience the HolyLand NOW!
See far more – and in far more detail – than on a traditional tour!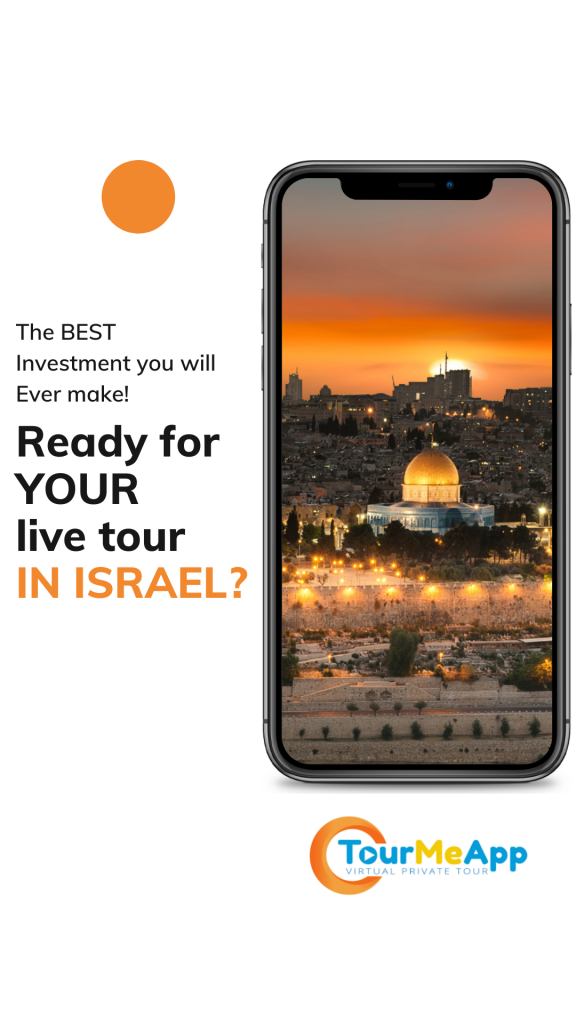 TourMeApp: Israel leaves no stone unturned in your Holy Land experience. You'll see every place Jesus walked, touched and taught, every holy site and landmark, and every gorgeous view of the land. You'll see history come to life at archaeological sites and ancient relics of churches, synagogues and other biblically-significant structures. You'll even see how some of these sites looked in their days of splendor! And when you consider all the additional content with insights into local people, culture, food and customs, it's clear that TourMeApp: Israel gives you far more than you would likely experience as part of a traditional tour! Here's just a sampling of the sites you'll see with TourMeApp: Israel…
Users recommending TourMeApp


TourMeApp is the answer to my prayers. I was looking for a way to teach in church in a way that will engage the people and then I heard about TourMeApp. Love what they are doing and can't wait for the app in November.


My mom and aunt planned a trip to Israel and then Covid screwed everything up. A friend that toured with Zvi Harpaz suggested that I look at the website of the app they are launching later this year and I was hooked. Already had all friends download it and maybe plan together a trip for us, my mom and others. Even for my friend that was there cause she'll be able to re-live her trip.
I am excited! Just downloaded TourMeApp after participating in a zoom conference with Zvi and Boaz in which they showed us what is going on in Israel and showed us the first chapter of Tel Aviv. It was really symbolic because they talked about the declaration of independence of Israel 73 years exactly after it happened. If the app will be like the first video then this app is worth every penny and worth the wait (although, for the meantime, they are putting out all the time stuff that will not be in the app which is awesome by itself).

I donated $75 to TourMeApp and received from them an olive branch from the tree in the garden of Gethsemane where our Lord may have rested and a video depicting how they got the leaves and also the video showing that they placed my wish in the Wailing Wall. I started crying because two days before my mom that was in critical condition was released from ICU and my daughter got engaged. Just what I prayed for. Thank you heavenly father!


Because I have a condition that does not allow me to fly, I can't visit the places where Jesus was so when I heard about TourMeApp I immediately downloaded. They promised me that I'll be one of their beta testers and be among the first to see all their tours. Looking forward to that…….


"TourMeApp sent me an olive branch from the Garden of Gethsemane, and it now has a place of honor in my kitchen window where I can enjoy it every day. It's actually a very fitting gift, as both the branch AND TourMeApp keep me connected to Israel in such a meaningful way!"
Here's what you get from TourMeApp
Choose your Own Adventure – Once you download the App, you can choose which tours/area of the country you want to visit on our interactive map or search our itineraries.
Visit and Revisit – Our App allows you to come as frequently as you wish – make each Sunday a day to explore another part of the Holy Land with the family as  the perfect way to bring Sunday School to life!
Live Events – We have many surprises planned for you: Special events and online broadcasts  such as holiday ceremonies, workshops teachings, concerts and more, brought to you in real-time – straight from the Holy Land to your living room!
Shop the Holy Land – Don't forget souvenirs of your magnificent journey: Explore our online shop with unique holy and exclusive products from the Holy Land: Holy articles, Dead Sea products, religious and non-religious jewelry and hand crafted artisan pieces – with exclusive discounted for TourMeApp subscribers – shipped directly to you!
Cutting Edge Technology – Geolocation powered by Google Maps suggesting gems to visit based on proximity.  Animated features bring the bible to life in hasting your experience
Experience the Holy Land from the comfort of your home.
TOURMEAPP: ISRAEL TAKES YOU TO THE MOST SACRED AND MEANINGFUL PLACES IN ISRAEL.
TourMeApp: Israel takes you to the most sacred and meaningful places in Israel.
The places you read about in the Bible every week and have always dreamed of seeing and exploring.
Join us virtually all over Israel with stunning interactive videos, expert tour guides in several languages, and an exclusive glimpse into places few have seen!
 Experience the Holy Land from the comfort of your home. 
 Customize your visit to suit your deepest desire: Choose your own suggested pre-plan, mix it up with different sites in one day or, simply follow our Award Winning tour itinerary with a daily itemized schedule that tens of thousands have enjoyed for over 3 decades. 
As you make your way through the TourMeApp experience – get personalized suggestions of things to see & do proximately.
 Through the interactive map, you can discover and jump from  site to other, from sea to desert, from mountain to valley.
Meet the heart of TourMeAPP: Israel!
We are a team of guides and entrepreneurs with a deep love of the Holy Land. We have walked every ancient path, sailed along every inch of the Sea of Galilee's shoreline, introduced thousands of guests to the majesty of Jerusalem and it never gets old. We are still moved to tears every time we see the excitement in our clients' eyes. Until we meet in person, TourMeApp: Israel is our gift to you.
and let us bring the Holy Land to you!